Retirement Planning for People Age 50+
Live Your Dream Retirement Sooner
MAKE SURE YOUR MONEY LASTS
Planning for retirement is overwhelming.
How Do I Create Income From My Portfolio?
What If I Have Unexpected Health or Long-Term Care Needs?
When Should I Take Social Security?
Am I Invested The Best Way?
What If We Go Through Another Market Crash?
You should have the freedom and financial security to enjoy retirement on your terms without all the stress.
I understand – Big change is scary.
Prior to founding Swad Wealth Management, I had a successful 10-year career at a Fortune 500 firm and struggled with the idea of leaving.  The thought of losing my stable income and my social connections at work was downright daunting.
But with the help of other professionals, I was able to break down what I truly wanted in life and create a plan on how to get it.
I created this firm because I wanted to make a deeper impact and help people like you navigate the important, big life changes such as transitioning into the next phase of your life. 
Plans Created for Real People
CERTIFICATIONS & MEMBER OF: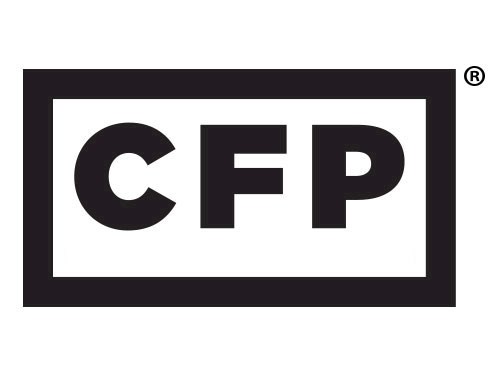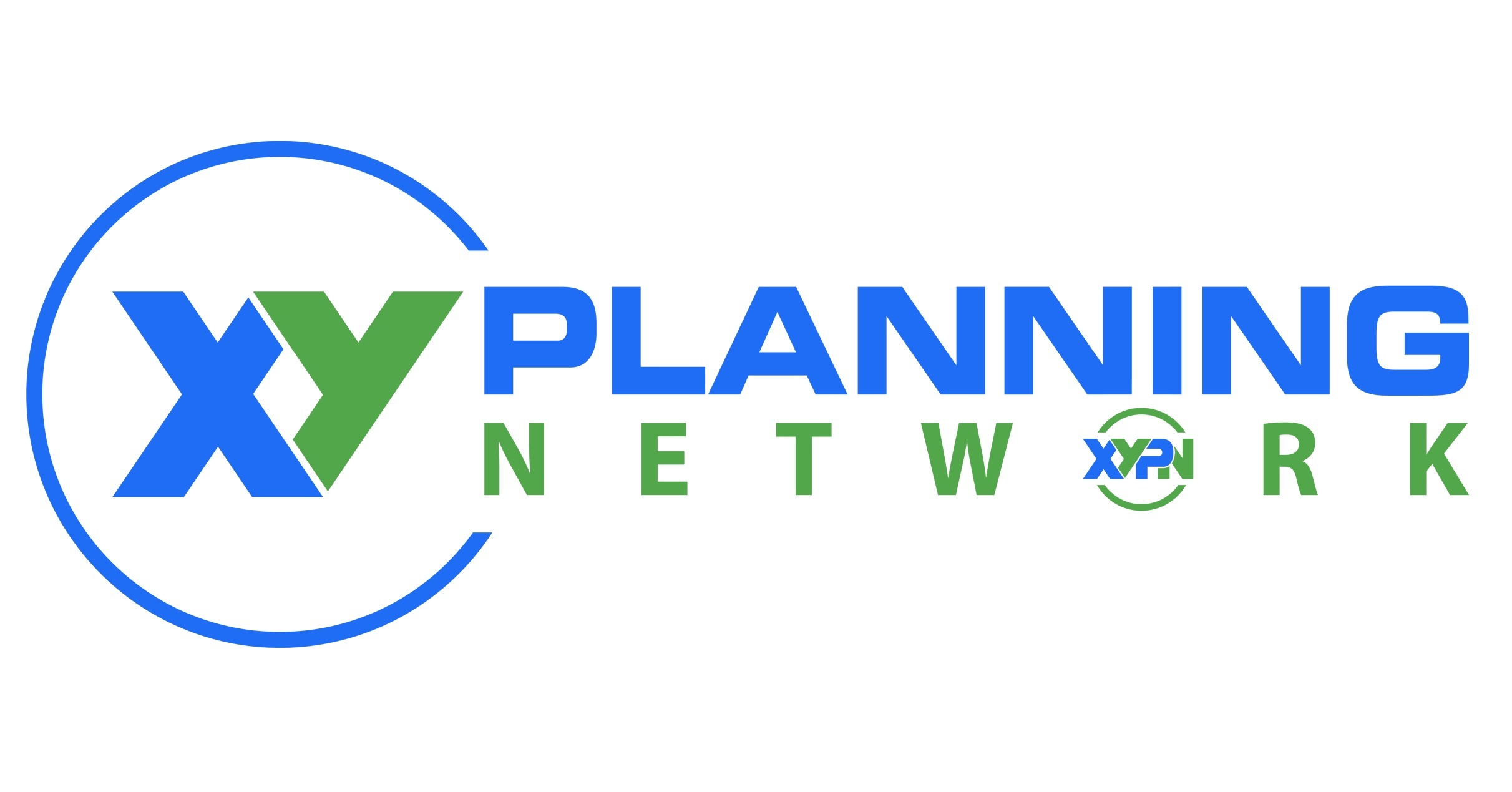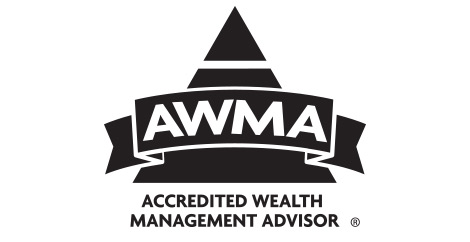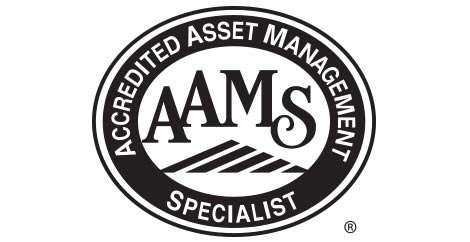 3 Simple Steps to
Get Retirement Clarity
Introductory Call
Let's chat for 15 minutes about your situation and any urgent questions you may have.  We can make sure we're a good fit.
Deep Dive
Through a series of meetings, we will get crystal clear on your situation and vision along with what could possibly get in the way.
Get Your Plan
I will provide you with a custom-tailored plan with actionable ideas to help you live your retirement dream sooner.
Plain English
I don't use jargon.  I will break down complex topics into easy-to-understand pieces.
Fiduciary
I will act in your best interest because I care, not just because I'm legally obligated.
Transparency
Our advisory fees are straightforward.  No hidden fees, and I don't participate in commissions.
Same-Day Reply
Your calls and emails received before noon PST will be returned by the end of the business day.
Satisfaction Guarantee
I'm not happy unless you are, and I stand behind my work.  If you are not satisfied for any reason, I will refund your fees and work with you to make things right.
See FAQs page for details.
State-of-the-art retirement plan with custom-tailored ideas and suggestions to address gaps
A professionally managed portfolio

Ongoing updates to your plan and portfolio based on changes to the market and/or your situation
Unlimited access to me via phone, email, video call, or in-person
Dashboard with 24/7 access to your plan and portfolio
You get this plus the confidence that you aren't making any critical retirement mistakes.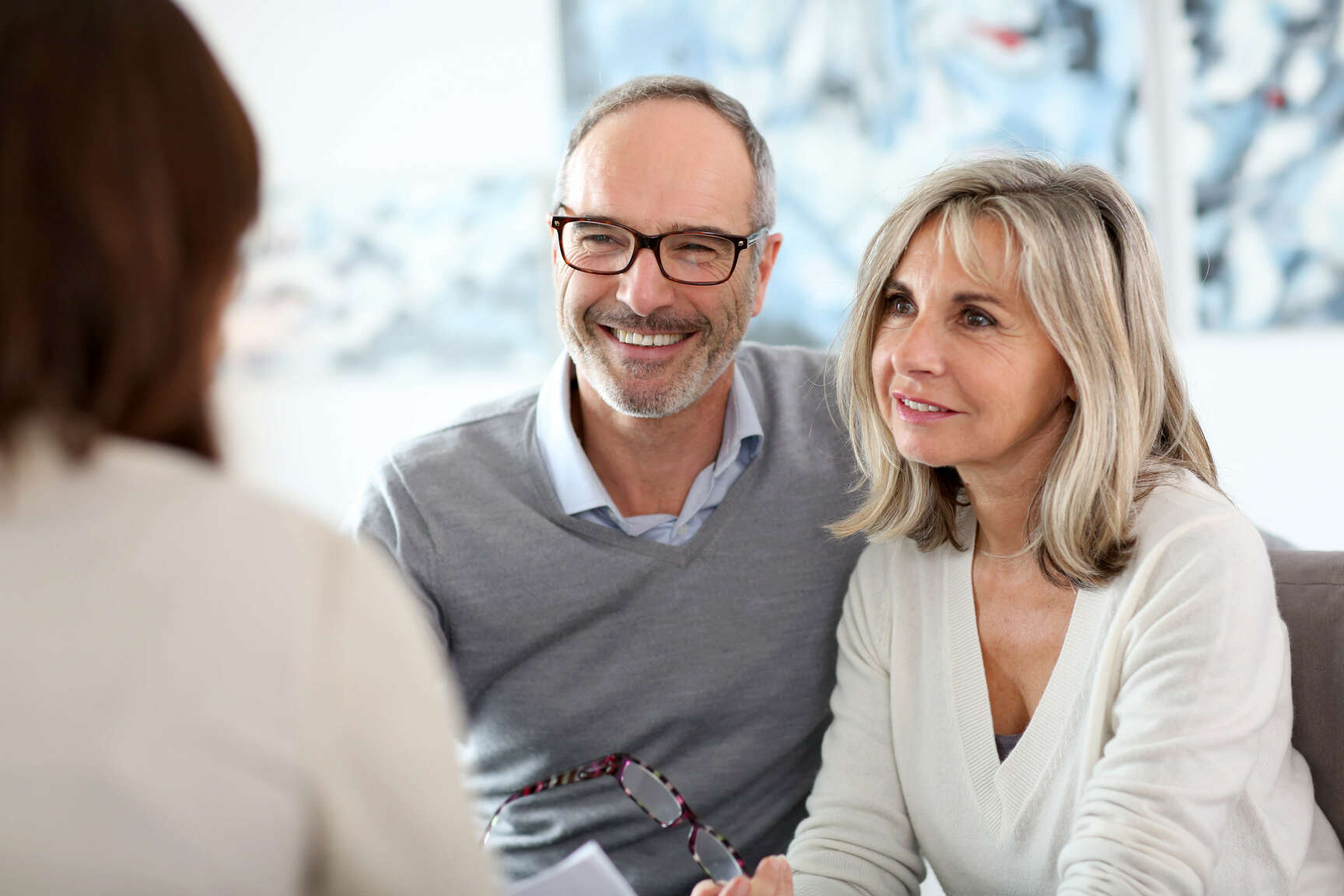 You can't afford to not have a
good plan
Many people have told me they've felt burnt out, wanted more autonomy and time to pursue their passions, or simply wanted to work less so they can relax and spend more time with their family and friends, BUT they wanted to make sure they had all their "ducks in a row" before making the big change.
After they went through the Retirement Clarity Process™, they felt confident in their financial decisions and started living the life they wanted sooner rather than later.
Unfortunately, even "small" financial mistakes can cause large setbacks to your retirement goals so it's important to start planning now.
Financial Planning Only
Stay on track as the markets and your situation change
Who's it for?  People that want ongoing advice but want to manage their investments on their own

2-4 scheduled in-person or video meetings per year

Unlimited support via phone and email plus additional in-person meetings as needed

Ongoing access to your retirement plan and alerts if changes are needed

Comprehensive guidance and advice around 16 areas  (see FAQs page for more detail) 

Rest assured that you are staying on track with your goals
Note: $600/mo. for couples
Wealth Management
Relax and let us handle the day-to-day
Who's it for?  People that want advice and want a professional to manage their investments.

Includes everything in "Financial Planning Only" plus...

Detailed, ongoing investment analysis

Tax-minimization strategies implemented for you such as tax-loss harvesting, asset location, and more

Custom-tailored, professionally managed portfolio according to plan

All service needs handled through me (no calling 800 numbers...)

Get peace of mind that all of your financial needs are well taken care of
Sign up for Our Free Retirement Guide!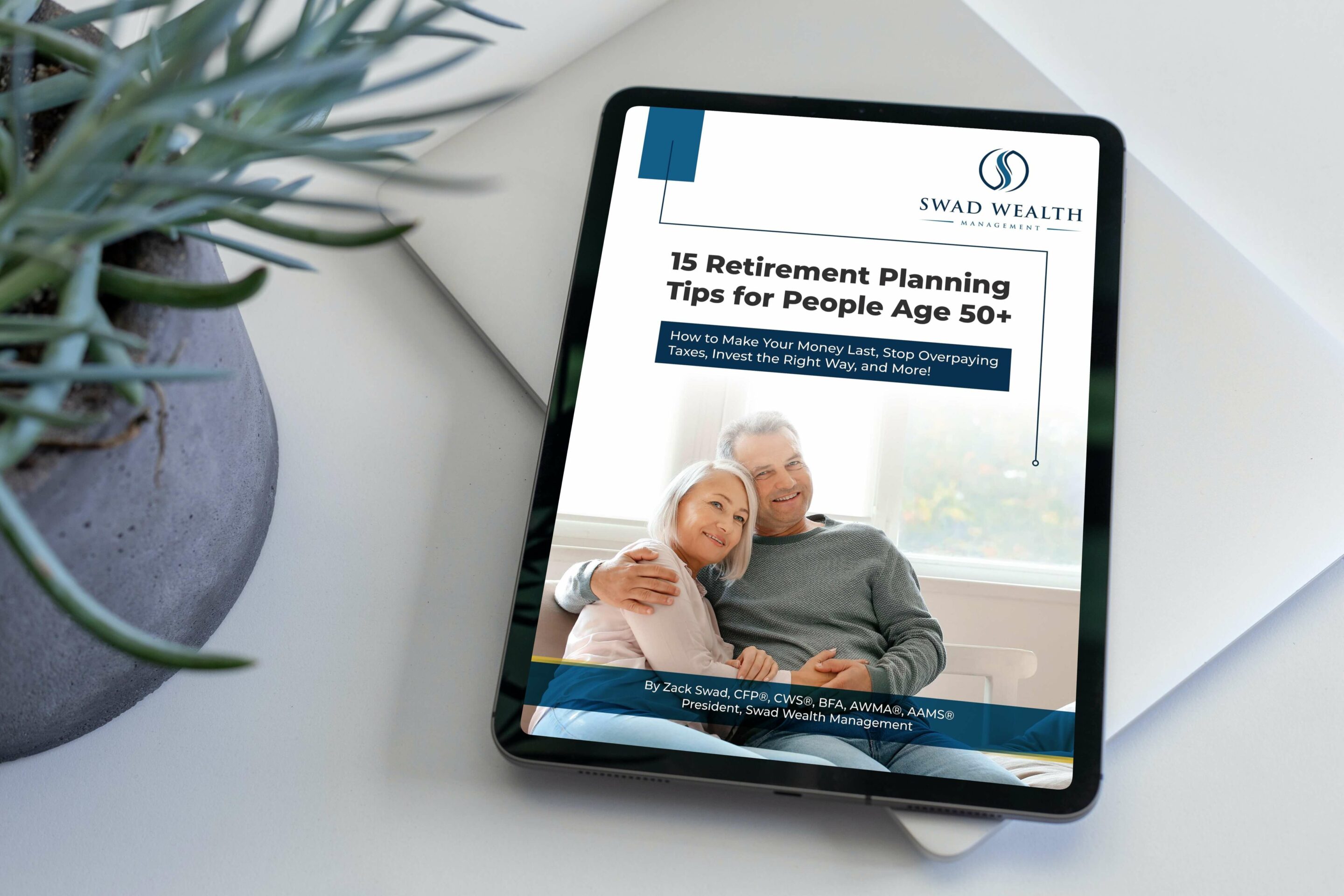 Subscribe to our email list, and I'll email you stories, tips, checklists, and more. Initially, you will get daily email for 14 days, and then weekly thereafter. If you can't handle the initial daily emails, DO NOT SUBSCRIBE.
Sometimes the emails contain amazing tips or checklists. Other times, they are stories about me or people I know. Either way, I must be doing something right because people that are thinking about retirement seem to love them.
And when you subscribe, I'll give you a PDF guide called "15 Retirement Planning Tips For People Age 50+" for free, which is packed with 45 pages of retirement ideas to help you make the most of your wealth and life.
(707) 899-1010 ♦ info@swadwealth.com
100 Stony Point Rd, Suite 244, Santa Rosa, CA 95401
Hours: Monday through Friday, 9:00 AM to 6:00 PM PST (Office Hours by Appointment Only)
© 2022 SWAD WEALTH MANAGEMENT, LLC. ALL RIGHTS RESERVED.